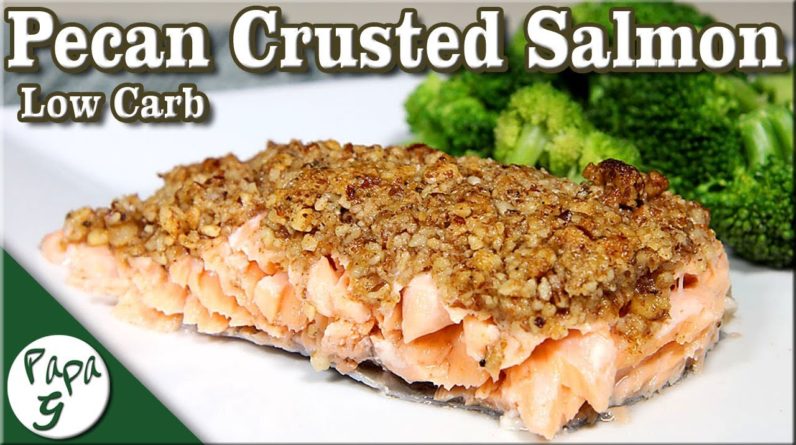 This post may contain affiliate links which means I may receive a commission for purchases made through links.  Learn more on my Private Policy page.
Welcome all! Papa G here. Today I present
a light in delicious entree. My low carbohydrate pecan-crusted salmon recipe. With just a
bit over 1 gram net carbohydrates per serving and a nice balance of flavor and texture, it's a
wonderful low carbohydrate meal. Let's get started. Start by adding some mayonnaise to a mixing bowl. Add a little Dijon mustard;
some apple cider vinegar; a little lemon juice; some garlic powder and just a
touch of liquid sugar substitute to help balance the acidity. Give a mix to
combine and set aside. To a separate mixing bowl, add some ground pecans; some
salt ground black pepper; and a little cayenne pepper. Mix to combine. Once
everything is mixed together, add two tablespoons of melted unsalted butter.
Give another mix to incorporate. Place four salmon fillets on parchment paper –
skin side down. Equally divide the mayonnaise mixture over the top of each
fillet. Using your hands, spread the mixture over the tops and sides.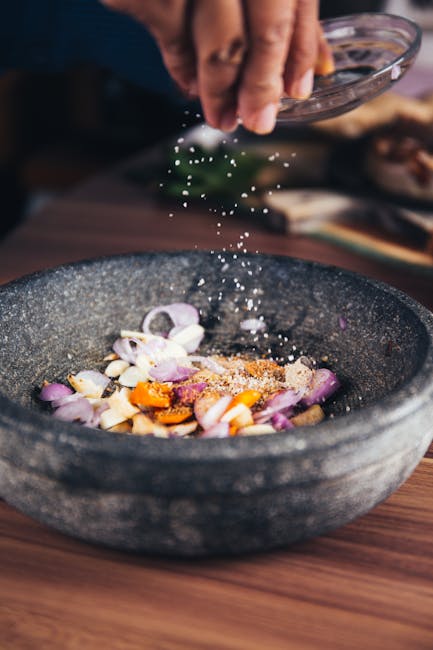 Now
equally divide the pecans over the fillets. Place in the middle of a
preheated 450°F oven for seven to ten minutes. When done, remove from the
oven. Now this next step is optional, but I think it adds a bit to the
presentation. I like to run a knife along the sides to expose the salmon layers
and offer a bit more uniform look. There you have it folks! My low carbohydrate pecan crusted salmon recipe. A light and delicious low carbohydrate meal. I hope you enjoyed this video. If you did, Please like and consider subscribing.
I'll have something new every week. Thanks for watching and I'll see you next time!