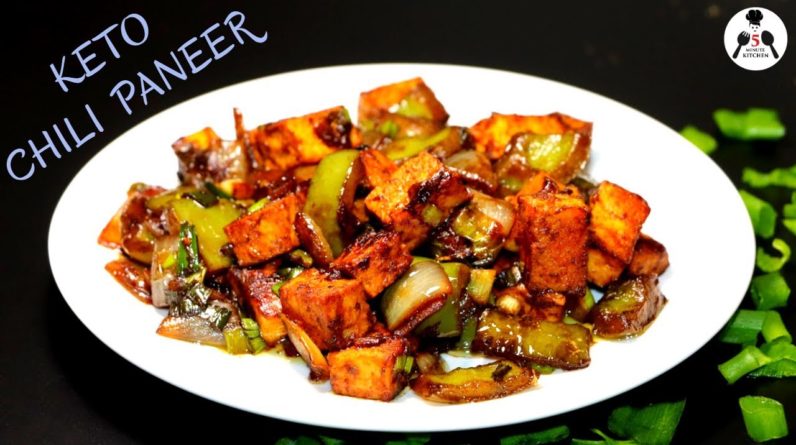 This post may contain affiliate links which means I may receive a commission for purchases made through links.  Learn more on my Private Policy page.
Hello my dear friends Welcome to 5-Minute Kitchen with Shraddha Today we will make very delicious recipe Keto Chili Paneer Quick & Easy Keto Recipe Firstly we will shallow fry(pan fry) Paneer(Indian Cheese) Heat up the pan and add 1tbsp Olive oil Cut paneer into rectangular slices This helps in shallow frying the paneer(Indian Cheese) Put these paneer slices in the pan Homemade Paneer recipe link in the description below Sprinkle salt & black pepper Let it fry till keto paneer gets golden brown Flip and let it cook from other side Paneer(Indian Cheese) is shallow-fried now Now we will cut these paneer slices into small cubes for making Keto Chilli Paneer Now we will make Keto Chili Paneer Heat up the pan and add 2 tbsp.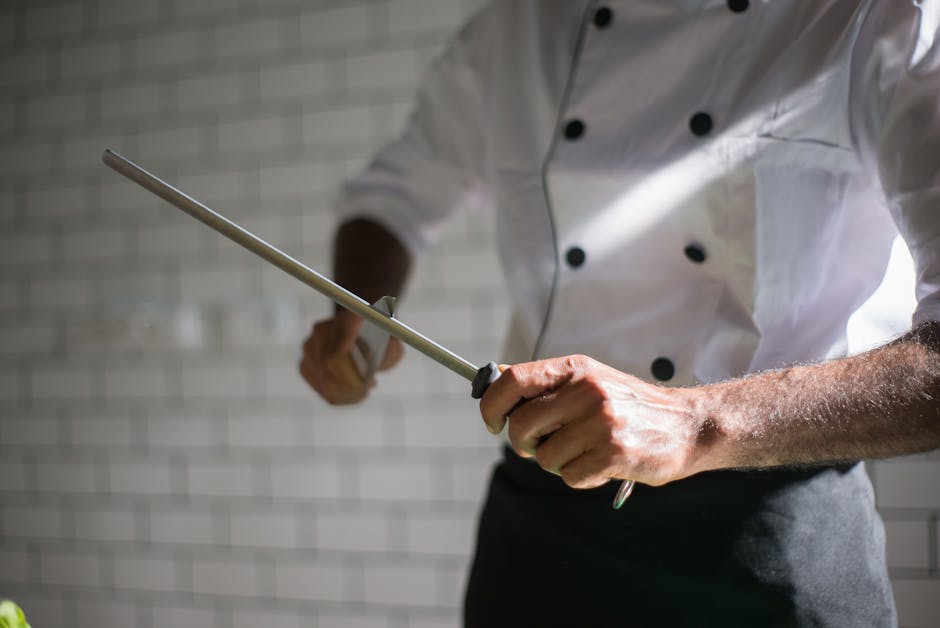 Olive oil 1 tbsp finely chopped Garlic and 1/2 tbsp. grated Ginger Saute well now add 1/2 medium size Onion 1/2 Green Pepper(Capsicum), medium diced Saute well for 2 minutes Add remaining ingredients 1/2 tbsp. Green Chili Sauce 1 tbsp. Dark Soy Sauce 1 tsp. Vinegar Salt as per your taste Mix well Now add paneer cubes Keep stirring This will add yummy flavor to Panner Add spring onions Serve HOT!!! Healthy & Delicious Keto Chili Paneer is ready now Add this in your Keto Diet & share with your friends SUBSCRIBE us for more such interesting Keto recipes Hit the bell icon (🔔) Please share your feedback in the comment section Thanks for watching :).