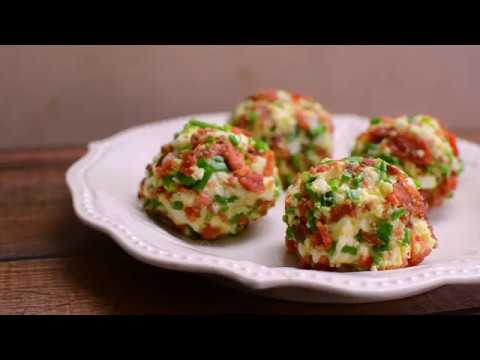 This post may contain affiliate links which means I may receive a commission for purchases made through links.  Learn more on my Private Policy page.
Are you tired of the same old boring breakfast options? Look no further than these Salmon Breakfast Bombs! This keto-friendly recipe is a delicious and nutritious way to start your day. Not only is it easy to make, but it's packed full of healthy fats and protein. Impress your friends and family with this tasty and unique breakfast option. Let's dive into the recipe and see how to make these delicious bombs!
How to Make Salmon Breakfast Bombs: A Delicious and Keto-Friendly Recipe
Introduction
Are you tired of the same old breakfast options every day? If you're looking for a delicious and keto-friendly breakfast recipe, then look no further than salmon breakfast bombs. These protein-packed breakfast bombs are filled with smoked salmon, egg, and chives, and are perfect for on-the-go mornings.
Recipe for Smoked Salmon, Hollandaise, Egg, and Chive Breakfast Bombs
To make this recipe, you'll need the following ingredients:
6 large eggs
6 slices of smoked salmon
1/4 cup finely chopped chives
1/4 cup mayonnaise
1/4 cup unsalted butter
1 tablespoon lemon juice
1/4 teaspoon salt
1/4 teaspoon black pepper
Here's how to make the breakfast bombs:
Preheat your oven to 350 degrees Fahrenheit.
Grease a muffin tin with cooking spray.
Place one slice of smoked salmon into each of the muffin cups.
In a small mixing bowl, whisk together the eggs and chives.
Pour the egg mixture into the muffin cups, filling each one about 2/3 of the way full.
Bake for 20-25 minutes or until the eggs are set.
While the breakfast bombs are baking, make the hollandaise sauce:

Melt the butter in a small saucepan over low heat.
In a blender, combine the egg yolks, lemon juice, salt, and black pepper. Blend until frothy.
With the blender still running, slowly stream in the melted butter. Blend until the sauce is thickened.

Remove the breakfast bombs from the oven and let them cool for a few minutes.
Use a knife to loosen the breakfast bombs from the muffin tin.
Serve the breakfast bombs with the hollandaise sauce on top.
A Perfect On-The-Go Breakfast Option
These salmon breakfast bombs are the perfect on-the-go breakfast option for busy mornings. You can make them ahead of time and store them in the fridge for up to 3 days. When you're ready to eat, just reheat them in the microwave for 30 seconds to 1 minute.
Detailed List of Ingredients for Both Breakfast Bombs and Hollandaise Sauce
To make the salmon breakfast bombs and hollandaise sauce, you'll need the following ingredients:
For the breakfast bombs: eggs, smoked salmon, chives
For the hollandaise sauce: egg yolks, unsalted butter, lemon juice, salt, black pepper
Nutrition Breakdown for Each Serving of Breakfast Bombs
One serving of salmon breakfast bombs (2 bombs) contains approximately:
250 calories
20g protein
18g fat
1g carbohydrates
Recipe Website with Full Nutrition Breakdown and Step-by-Step Pictures is Provided
If you're looking for more detailed instructions and step-by-step pictures, check out our recipe website. We also provide a full nutrition breakdown for this recipe, so you can easily track your macros.
Tips to Keep Hollandaise Sauce from Becoming Too Thin for This Recipe
Hollandaise sauce can be tricky to make, but don't worry, we've got some tips to help you out.
Use low heat: Hollandaise sauce can easily break if the heat is too high. Keep the heat low and take your time.
Don't overcook the eggs: If the eggs overcook, the hollandaise sauce won't be as creamy.
Add more butter: If the hollandaise sauce is too thin, you can slowly stream in more melted butter while blending to thicken it up.
Links to More Keto Recipes and Diet Plans
If you're looking for more keto-friendly recipes or diet plans, check out the following links:
Social Media Accounts to Follow for More Recipes
If you want to keep up with the latest keto-friendly recipes, be sure to follow these social media accounts:
@ketodiet_app on Instagram
@ketocooking_school on TikTok
@ibreatheimhungry on Twitter
Conclusion
Salmon breakfast bombs are a delicious and keto-friendly breakfast option that are perfect for on-the-go mornings. With this recipe, you'll be able to make a batch of breakfast bombs ahead of time and enjoy them throughout the week. Don't forget to make the hollandaise sauce for an extra creamy and flavorful touch. Try out this recipe today and let us know what you think.
FAQs After The Conclusion ##
Can I make these salmon breakfast bombs ahead of time?
Yes, you can make these ahead of time and store them in the fridge for up to 3 days.

Can I substitute another type of fish for the smoked salmon?
Yes, you can use any type of smoked fish for this recipe.

Is hollandaise sauce keto-friendly?
Yes, hollandaise sauce is keto-friendly, as it is low in carbohydrates and high in fat.

Can I freeze these breakfast bombs?
We do not recommend freezing these breakfast bombs, as the texture may change once they are thawed.

Can I make hollandaise sauce without a blender?
Yes, you can make hollandaise sauce using a whisk and a bowl, but it may take longer to achieve the desired consistency.