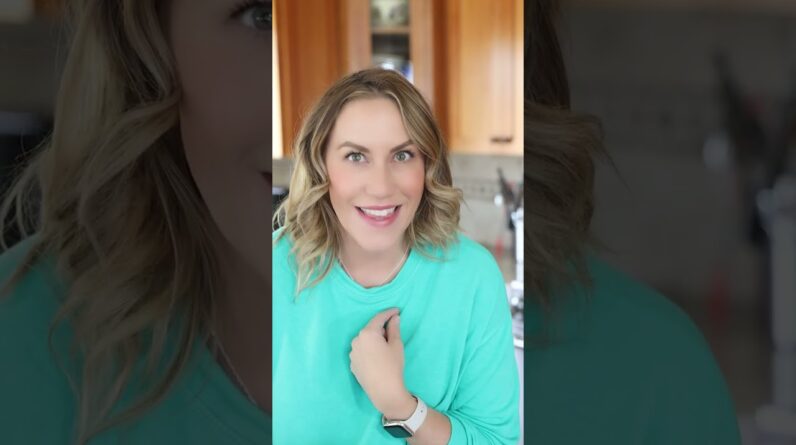 This post may contain affiliate links which means I may receive a commission for purchases made through links.  Learn more on my Private Policy page.
Welcome to our latest cooking adventure, where we explore the world of air fryer steak bites! If you're looking for an easy yet delicious way to enjoy juicy and flavorful steak bites, our recipe is exactly what you need. In this post, we'll walk you through the step-by-step process of making mouth-watering steak bites using your air fryer. We'll also share some tips and tricks to ensure perfect results every time. So, let's fire up the air fryer and get cooking!
How to Make Juicy Air Fryer Steak Bites: A Mouth-Watering Recipe
If you're looking for a quick and easy steak recipe that will leave you wanting more, then you're in luck! This recipe for juicy air fryer steak bites is sure to satisfy your taste buds and save you time in the kitchen. Whether you're looking for an appetizer or a quick dinner, these steak bites are the perfect solution. Read on for the step-by-step instructions on how to make this mouth-watering recipe.
Introduction
Steak is a crowd-pleaser that can be enjoyed on many occasions. Whether it's a family dinner, a romantic date night, or a gathering with friends, it's always a hit. However, cooking steak can be time-consuming and messy. That's where the air fryer comes in. This recipe for juicy air fryer steak bites is quick, easy, and produces delicious results. Plus, using the air fryer means that the steak bites come out less greasy than if they were cooked on the stovetop.
Ingredients
To make these juicy air fryer steak bites, you'll need the following ingredients:
1 lb sirloin steak, cut into small pieces
1 tsp salt
1 tsp black pepper
1 tsp garlic powder
1/2 tsp paprika
2 tbsp unsalted butter
3 cloves garlic, minced
Directions
Preheat your air fryer to 400 degrees Fahrenheit.

In a bowl, mix together the salt, black pepper, garlic powder, and paprika.

Season the steak bites with the spice mixture.

Place the seasoned steak bites in the air fryer basket in a single layer.

Cook the steak bites for 7-8 minutes, shaking the basket every 2 minutes to ensure even cooking.

In a small saucepan, melt the butter and add the minced garlic. Cook over low heat for 1-2 minutes, until the garlic is fragrant.

Pour the garlic butter over the cooked steak bites and toss to coat.

Serve the juicy air fryer steak bites immediately, garnished with chopped parsley if desired.
Tips and Tricks
If you're cooking for a crowd, you can double or triple the recipe.

To make the recipe healthier, you can use olive oil or avocado oil instead of butter.

If you like your steak bites on the rare or medium-rare side, adjust the cooking time accordingly.

You can add your favorite herbs and spices to the seasoning mixture to customize the flavor.

Serve the steak bites with your favorite dipping sauce, such as BBQ sauce or ranch dressing.
FAQs
Can I use a different cut of steak for this recipe?
Yes, you can use any cut of steak that you prefer. Just make sure to cut it into small pieces that will cook evenly in the air fryer.
Can I make this recipe in the oven instead of the air fryer?
Yes, you can bake the steak bites in the oven at 400 degrees Fahrenheit for 10-12 minutes, flipping halfway through.
Can I marinate the steak bites before cooking them?
Yes, you can marinate the steak bites for up to 1 hour before cooking to add additional flavor.
Can I freeze the cooked steak bites?
Yes, you can freeze the cooked steak bites in an airtight container for up to 3 months.
Can I use frozen steak for this recipe?
Yes, you can use frozen steak. Just make sure to thaw it completely before cooking.
Conclusion
This juicy air fryer steak bites recipe is a game-changer for busy weeknights or when you're in the mood for a delicious and easy-to-make steak dish. The air fryer cooking method results in the juiciest steak bites coated in garlic butter and packed with flavor. Plus, the recipe is versatile and can be customized to your liking. Give it a try and impress your family and friends with this mouth-watering recipe!