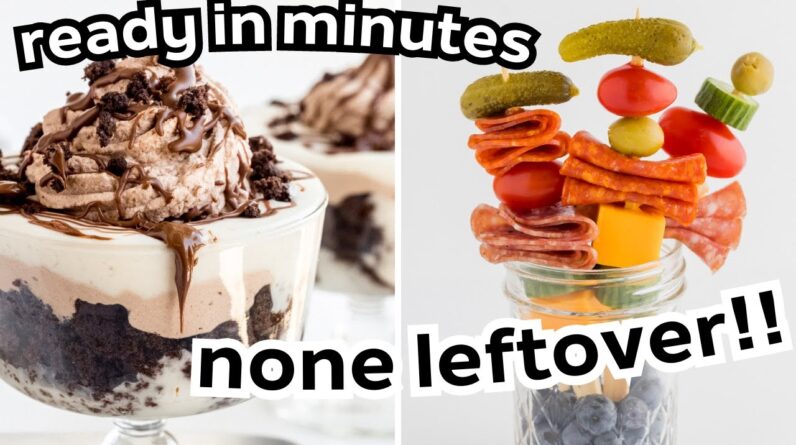 This post may contain affiliate links which means I may receive a commission for purchases made through links.  Learn more on my Private Policy page.
If you're looking for tasty and hassle-free recipes to bring to your next potluck, then look no further! These effortless low-carb potluck recipes are sure to be a hit among your friends and family while being a guilt-free option for you. From appetizers to mains, you won't have to compromise on taste or health with these must-try recipes. So, let's get started and impress your potluck guests with these delicious low-carb dishes!
Introduction:
Potluck dinners are always a fun way to enjoy good food and great company. However, sometimes it can be challenging to decide what to bring to these gatherings, especially when you're trying to maintain a low-carb or keto lifestyle. But don't worry, we have got you covered. In this article, we present to you some effortless low-carb potluck recipes that are sure to be a hit with everyone, keto or non-keto eaters alike.
Recipe 1: Lemon Kale Salad
Kale is a powerhouse of nutrition, and this salad recipe is perfect for those who want to keep it light. Here's how you can make it:
Ingredients:
2 cups chopped kale
1 tablespoon olive oil
½ tablespoon lemon juice
Salt and pepper to taste
1/3 cup chopped pecans
¼ cup feta cheese
Instructions:
Start by washing and chopping the kale.
In a separate bowl, whisk together the olive oil, lemon juice, salt, and pepper.
Pour the dressing over the kale and massage it with your hands for a few minutes until it softens.
Add the pecans and feta cheese to the mix and toss well.
Serve chilled.
Recipe 2: Keto Chocolate Trifle
Who said keto desserts were boring? This recipe is a showstopper and is super easy to make.
Ingredients:
1 box keto chocolate cake mix
3 eggs
½ cup avocado oil
½ cup unsweetened nut milk
1 cup heavy whipping cream
1 tablespoon vanilla extract
2-3 tablespoons powdered sweetener
1 cup raspberries
Instructions:
Preheat your oven to 350°F and line a baking tray with parchment paper.
In a mixing bowl, whisk together the cake mix, eggs, avocado oil, and nut milk until the batter is smooth.
Pour the batter into the baking tray and bake for 20-25 minutes, or until a toothpick inserted into the middle comes out clean.
Cool the cake completely before cubing it.
In a separate mixing bowl, whip the heavy cream, vanilla extract, and sweetener until they form stiff peaks.
Assemble the trifle by layering the cake cubes, whipped cream, and raspberries in a clear glass bowl.
Repeat the layers until all ingredients are used up.
Refrigerate for at least an hour before serving.
Products Mentioned:
Throughout the video, the host mentions various products used to make the recipes. These include Hiya Kids Multivitamin and Miyoko's dairy-free cheese. Hiya is a daily children's vitamin containing 12 organic fruits and vegetables and 15 essential vitamins and minerals to ensure your child's growth and development. Miyoko's cheese is a great vegan alternative to regular cheese and is made from organic ingredients, making it a healthier option.
Conclusion:
These low-carb potluck recipes are ideal for impromptu gatherings when you don't feel like cooking or when you're in a rush. They are filling, nutritious, and perfect for both keto and non-keto eaters. The recipes are printable, making it easy for you to take them with you wherever you go. So, next time you're invited to a potluck, try making one of these recipes and watch as everyone raves about your dish.
FAQs:
Can I substitute kale with another leafy green?
Yes, you can use spinach or arugula as an alternative to kale.

Is the keto chocolate trifle too rich?
No, the whipped cream helps balance out the richness of the chocolate cake, making it the perfect dessert.

Where can I buy the Hiya Kids Multivitamin?
You can purchase Hiya Kids Multivitamin on Amazon or directly from their website.

Can I use regular milk instead of nut milk in the keto chocolate trifle recipe?
Yes, you can use regular milk if you're not following a dairy-free or keto diet.

Can I add more sweetener to the recipes?
Yes, you can adjust the amount of sweetener to your liking. However, keep in mind that it might affect the consistency of the recipe.