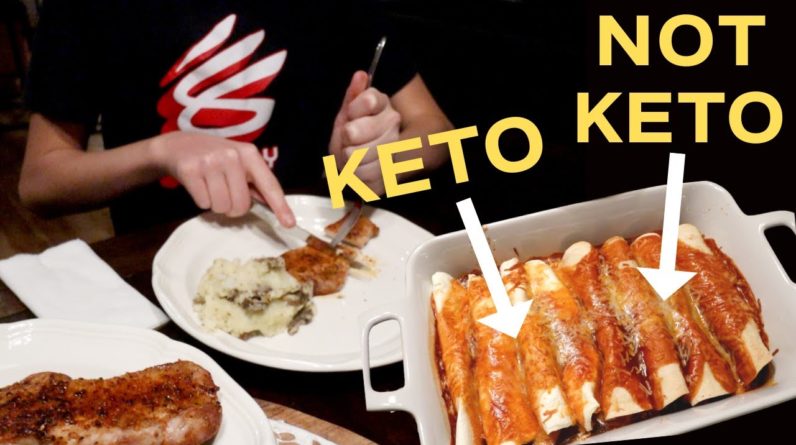 This post may contain affiliate links which means I may receive a commission for purchases made through links.  Learn more on my Private Policy page.
Use code KETOFOCUS60 to get 60% OFF + FREE SHIPPING on your Green Chef box at
It can be tough staying keto when the rest of your household or friends & family aren't. Here are some tips that I have found to make it work without having to cheat or make multiple meals to please everyone.
GET THE FULL PRINTABLE RECIPES ⬇️⬇️
✅ AIR FRYER PORK CHOPS:
✅ KETO CHILI:
✅ KETO CHICKEN FRIED STEAK:
✅ KETO CHICKEN STRIPS:
⬇️ PRODUCTS MENTIONED ⬇️
Pork Panko:
Pork chop seasoning:
Egglife Wraps:
❇️ MY PATREON PAGE WITH MY 7 DAY MEAL PLAN:
❇️ MY AMAZON STORE:
**SUBSCRIBE TO MY CHANNEL**
https://www.youtube.com/c/ketofocus?s…
==================================================
WANT MORE KETOFOCUS RECIPES????
Click here to learn about the 10 KETO FOODS TO ALWAYS HAVE IN YOUR FRIDGE:
https://youtu.be/mrg1Ogi9ep0
May include affiliate links. As an Amazon Associate, I earn from qualifying purchases.
Music is from Epidemic Sound
#ketodiet #keto #lowcarb
---