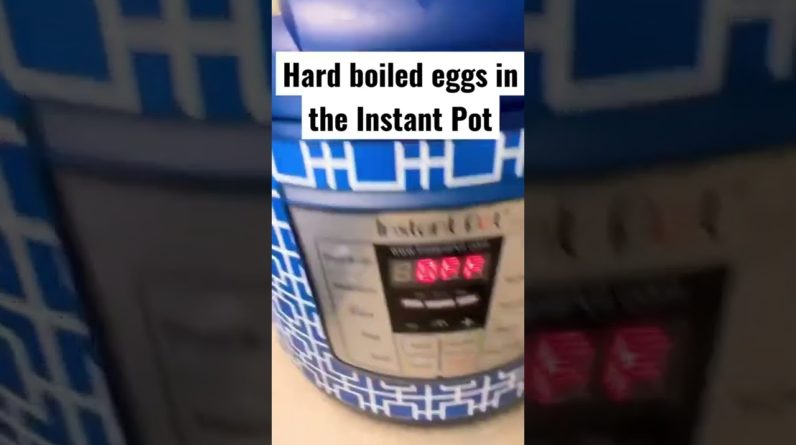 This post may contain affiliate links which means I may receive a commission for purchases made through links.  Learn more on my Private Policy page.
This is the easiest way for me to peel hard boiled eggs without making a big mess.
I usually make a dozen eggs to have readily available for times when I don't have time to cook a meal and need to just grab something from the fridge.
I like to make a lot of one meal to have leftovers available so I use my 8 quart Instant Pot which I love.
Link to 8 quart Instant Pot here:
#keto #ketodiet #ketomeal #ketomealprep
---
As simple as it gets we're gonna do Hard-boiled eggs in the insta box We're going to do the egg setting for Four minutes Natural release for five minutes and Then a ice cold bath for five minutes