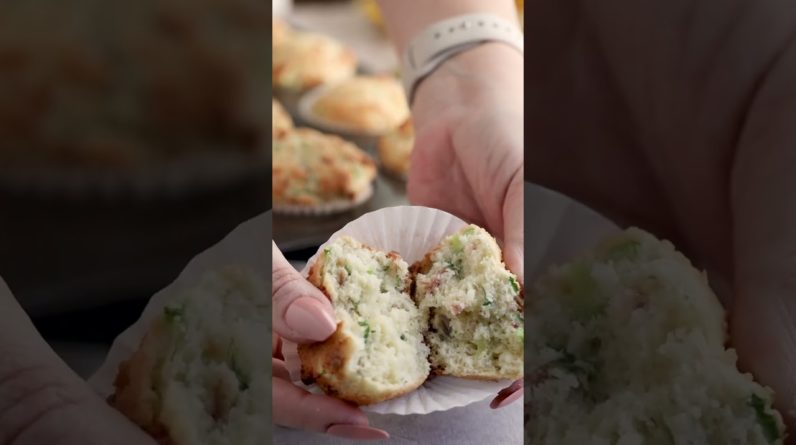 This post may contain affiliate links which means I may receive a commission for purchases made through links.  Learn more on my Private Policy page.
KETO STUFFING MUFFINS
4 eggs
½ cup avocado oil
1 cup chicken broth
1 (10oz) box King Arthur Baking Company All-Purpose Keto Muffin Mix
½ cup diced celery
½ cup cooked, crumbled bacon
2 tablespoon chopped parsley
1 tablespoon minced shallot
¼ teaspoon dried thyme
¼ teaspoon dried sage
1️⃣ Preheat the oven to 375 degrees and line a 12-cup muffin pan with muffin liners.
2️⃣ Stir together eggs, oil and chicken broth until blended. Add in muffin mix and stir until smooth (batter will be thick). Stir in remaining ingredients. Fill each muffin cup with ¾ full.
3️⃣ Bake at 375 degrees for 28-33 minutes or until golden brown and a toothpick inserted into the center comes out clean.
King Arthur did not specifically sponsor this content for YouTube.
---
The holidays are stressful enough Without worrying about how you're going To make all the side dishes to go along With your turkey luckily with the help Of King Arthur Baking Company you can Take care of two side dishes with just One dish by making these keto stuffing Muffins using their all-purpose keto Muffin mix you can turn tender low-carb Muffins into customizable Creations by Just adding in a cup and a half of your Favorite mix-ins since I'm making Stuffing muffins I like to add in some Of my favorite ingredients to put in Holiday stuffing like chicken broth Celery bacon herbs you can even use this Mix to make savory or sweet quick breads Or muffins oh like keto chocolate chip Muffins for Christmas morning and since Each muffin made from this mix is only One gram of net carb you can go ahead And have that extra slice of Keto Pumpkin pie you've been eyeballing